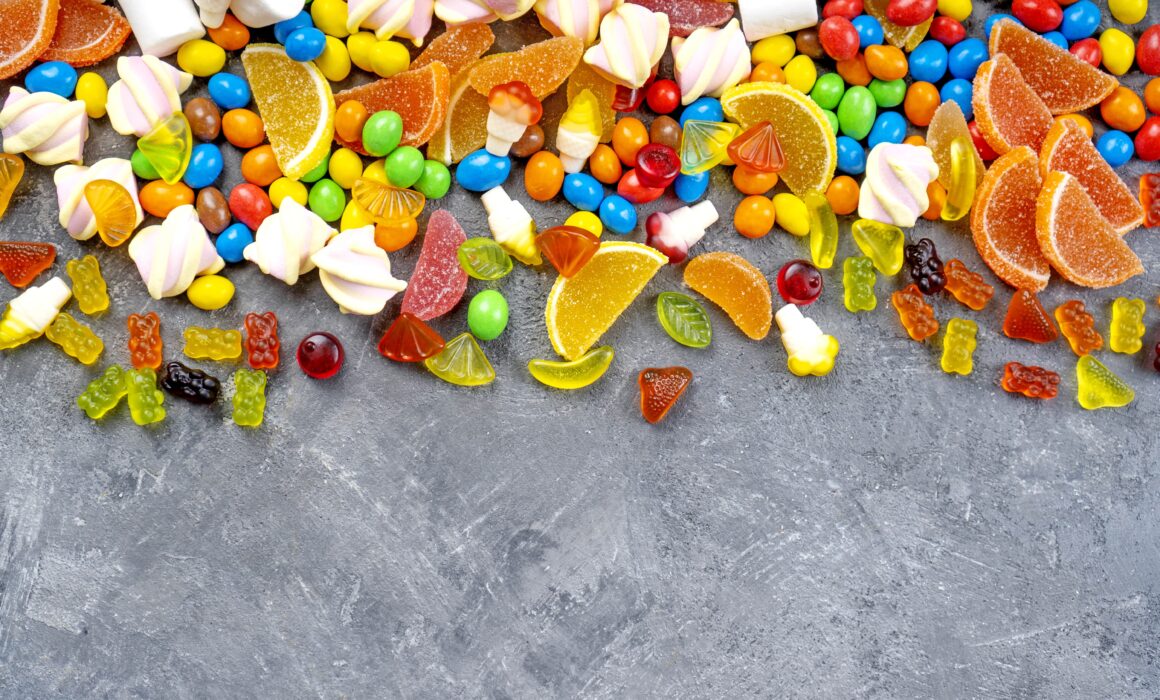 The year 2021 has been all about wellness trends involving various cannabinoids like CBD, CBG, CBN, and so on. One such cannabinoid that has recently become popular is Delta 8 THC. First things first, Delta 8 THC is completely legal for consumption as per the 2018 Farm Bill. According to the 2018 Farm Bill, using hemp-derived products for recreational and medicinal purposes is legal, as long as they contain less than 0.3% Delta 9 THC. This includes Delta 8 THC and its products completely safe and legal for use. However, that is not the only reason for its rise in popularity. In this article, we will explore some of the benefits of Delta 8 THC gummies. But before that, let's understand more about Delta 8 THC.
What is Delta 8 THC?
Delta 8 THC is the fourth most researched cannabinoid in the world. Various studies suggest that delta 8 THC can demonstrate numerous analgesic, appetite-stimulating, neuroprotective, antiemetic, and anxiolytic properties. These properties can help with a wide range of physical as well as psychological conditions. Although it is an analogue of THC, it contains much lesser psychotropic potency than delta 9 THC. This means that delta8 THC can still cause some high, but it enables you to stay in control with a sharper mind. Furthermore, it does not cause paranoia as you would otherwise experience with delta 9 THC.
Benefits of Delta 8 gummies
Now that we have seen what delta 8 THC exactly is, let's explore some of the major benefits of delta 8 gummies
Many people choose to avoid consuming delta 9 THC as it comes with the feeling of lethargy, brain fog, and extreme slowness. Most users are put off their high, unable to focus on important tasks, and just taking a nap instead. With delta 8 gummies, you experience less intense high and feel more productive and motivated. In addition, the high of delta 8 gummies has no effect on your ability to move or stay active. With delta 8 gummies, you can stay more focused, get all your work done, while also enjoying the therapeutic benefits of delta 8 THC.
Something stronger than just CBD
If you already take CBD products, you must know it takes time to feel its impact. Although CBD does have its own benefits, sometimes, adding other cannabinoids to your routine can enhance the effectiveness of CBD, while also offering you the benefits of the other cannabinoid, in this case – delta 8 THC. This is known as the Entourage Effect. Delta 8 THC is significantly stronger than CBD and takes its effect much sooner than CBD alone.
A convenient and familiar method of consumption
A lot of people feel uncomfortable while taking tinctures. This is because the most popular way of taking tinctures is by placing a few drops of the oil directly under your tongue. Many people might feel gaggy or nauseous when consuming tinctures. Delta 8 gummies are just like your ordinary gummies, induced with Delta 8 THC. They are sweet and easy to consume as opposed to other products like tinctures.
Right after the method of consumption comes the taste of the product. Delta 8 gummies can be found in a variety of flavors to treat your taste buds. These flavors make it even easier for you to consume delta 8 THC. Some of the popular delta 8 gummies flavors include mint, vanilla, and orange.
When you take other forms of delta 8 THC, especially tinctures or oils, you have to take an estimated dose as there is no way to measure how much you are taking. With Delta 8 gummies, you know exactly how much you are taking as every gummy contains a specific dose of delta 8 THC. Experts usually recommend starting with one gummy per day and gradually increasing the dose until you get desired effects.
We cannot talk about the benefits of delta 8 gummies and not mention the health benefits it has to offer. Delta 8 THC offers a wide range of benefits. It possesses excellent neuroprotective properties and is highly known for stimulating appetite. It can also reduce symptoms of nausea, anxiety and relieve pain. With a plethora of physical as well as psychological benefits, it is no wonder that delta 8 THC is becoming highly popular in the modern era.
Delta 8 THC is an excellent addition to your wellness routine. Many doctors and experts suggest that including Delta 8 THC products into your wellness routine can make you calm and relaxed, reduce your stress and anxiety, and improve overall health and wellbeing. If you are someone who is looking to make some changes or include new things into your wellness routine, delta 8 gummies might as well be the best option to go for!
Buying Delta 8 gummies
Now that we know what delta 8 THC is and what are the benefits of delta 8 gummies, let us look at the best products available in the market. While buying products of any cannabinoid, may it be CBD, CBG, or Delta 8 THC, the most important thing is to pick the right brand? A lot of beginners find this step too confusing as there are a plethora of options available for them. Which brand offers the best products at the best prices can be a little difficult to find. There are certain rules that you must follow while browsing various brands for the best products:
Always check the customer reviews before buying any product.
Look out for third-party lab test results on the company's website. These tests determine the quality of CBD being used in the product.
Lastly, always check the label of any product you buy. If the label does not contain the details of all ingredients used in the product, you may want to contact the brand directly or look for a different brand altogether.
EddieHemp is one of the most popular and authentic brands in the cannabinoid market. They offer products of various cannabinoids like CBD, CBG, CBN, as well as Delta 8 THC. They source their cannabinoids from organic hemp farms grown using traditional farming methods. All of their products contain less than 0.3% Delta 9 THC and follow all other government regulations and guidelines. You can also find results from third-party lab tests on their website and ingredient details on the label of every product.
The THC Gummies EddieHemp offers is citrus flavored and each gummy contains 8mg of Delta 8 THC. You can start by taking one gummy at a time and increasing your dose until you get the desired effects.
---
Interested Reads:
An Introduction To Delta 8 Tincture