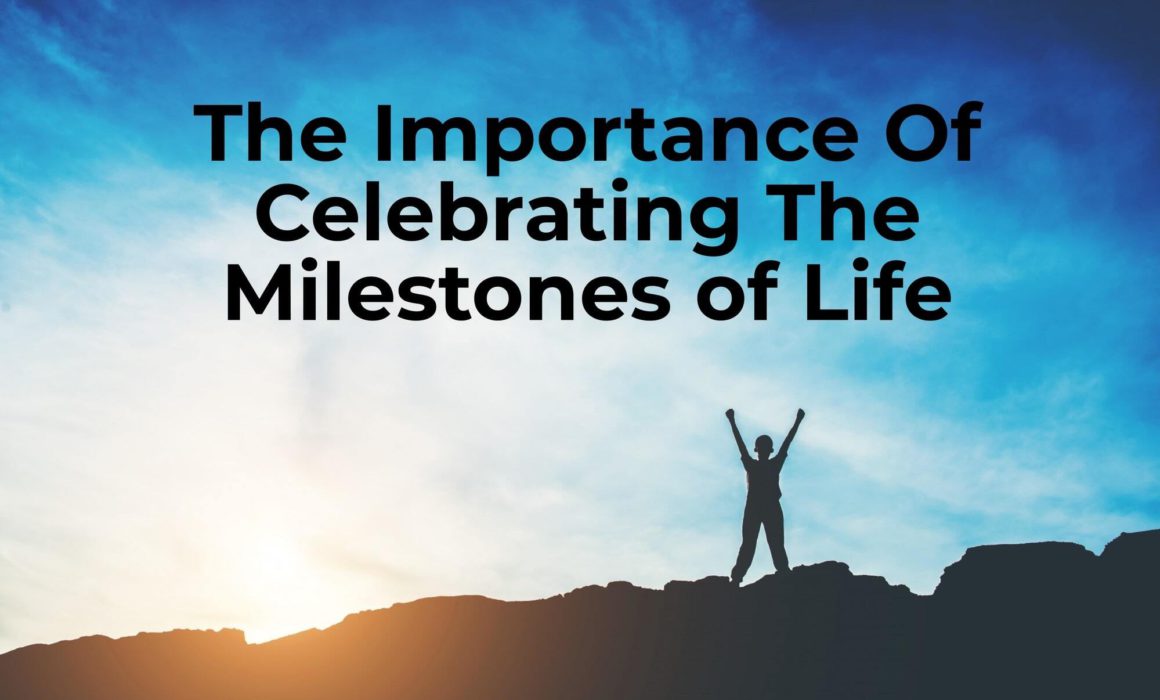 Birthdays and anniversaries are unique life milestones for a reason. They signify the unbroken threads that shape a person's life, as well as continuity and growth. They are a symbol of strength, hope, and triumph over adversity, especially in older years when they symbolize decades of experience. Physical and emotional health, community and family ties, and a healthy self-concept all reflect the importance of celebrating life. Each of these factors contributes to a high quality of life, and here's how they work together.
The Importance Of Celebrating The Milestones of Life
Check out the reasons listed below indicating the importance of celebrating milestones in life:
Physical Health
People enjoy celebrations. It's a chance for people to be involved in activities, have conversations, laugh, and be excited. Parties might include activities such as games, singing, and even dancing. Laughter relaxes tight muscles, expands airways, and decreases blood pressure. When people are celebrating together, they eat more and feel less pain.
Mental Health
This is the key to appreciating the value of life. We are social creatures who thrive when we are able to connect with one another. At birthdays and anniversaries, many generations of family gather to reflect on their common past, recount old stories and tell new ones, look at how the children have grown, and feel close to people they've known their entire lives.
Anniversaries remind life partners of the years they've spent together, the challenges they've faced, and the victories they've tasted. Celebrating these occasions allows people to feel as if they've accomplished something major as if their devotion to one another is valuable in the eyes of their family and friends. People can draw strength from the joy and comfort of these gatherings, even if they don't have the stamina to prepare everything themselves.
Check out our product: CBG Joint
Family Relationships
Families become closer as a result of the years of shared experience. Celebrations provide an opportunity to strengthen these ties by bringing people together who would otherwise only see each other on rare occasions. Special occasions become family reunions, allowing distant relatives to see each other in the context of honoring their loved ones. These occasions increase the strength and endurance of family bonds, which are another significant source of strength and tranquility when faced with hardships.
Community Relationships
The relationships we form with our families aren't the only ones that keep us linked. Long-term friendships are often formed when a person has worked and lived in a place for a long time. Parents who raised their children together, professionals who worked together, folks who bought at the same businesses, sent their children to the same schools, doctors, and baseball practices are all significant relationships to commemorate special anniversaries.
Wrapping Up
The importance of enjoying life is rooted in an individual's self-concept, yet it derives strength from the notions above. A healthy individual sees life as a continuous journey punctuated by both painful and joyful moments but always changing. Special occasions are stepping stones along the way, opportunities to pause and reflect on life in general, as well as the individual who has lived it. Giving people the opportunity to commemorate these anniversaries is critical to their mental well-being. Celebration is more than just a get-together; it's a method of showing someone that they're important and that their path has importance.
As we become older, it's easier to put off or neglect celebrations. Perhaps it's difficult to recall how many birthdays or anniversaries have passed. Perhaps it's difficult to celebrate without feeling guilty about burdening family and friends. Perhaps you find it difficult to celebrate because of traumatic memories or unresolved grief. In all of these situations, the solution is to stay focused on the significance of living life to the fullest. Don't forget to attend the party. Instead, make changes to your plans so that your celebration is more in line with your mood.
---
Interesting Read:
CBD Tinctures vs CBD Concentrates: What's The Difference?