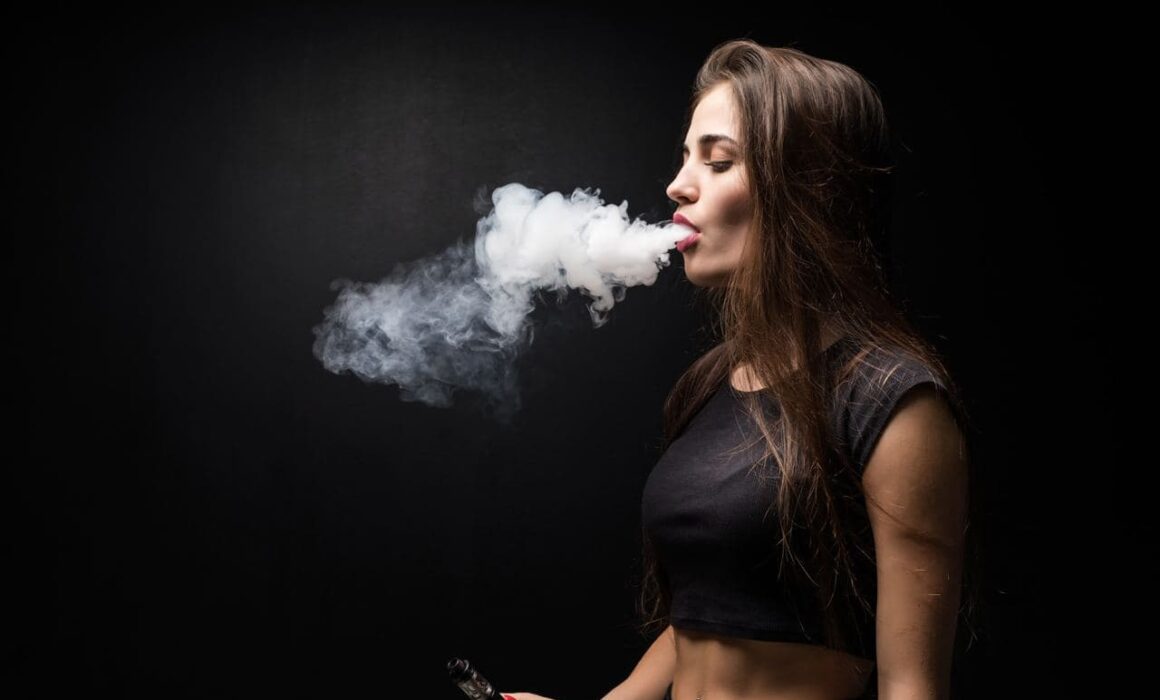 Since the rise in popularity of CBD throughout the world over the last decade, companies have invested in making many different kinds of CBD products like edibles, topicals, and vapes. While all of these varieties help obtain the health benefits of CBD, vaping is suggested to be the best way to take CBD. In this article, we will look at some of the main reasons why CBD must be taken via vapes. But before that, let's understand more about CBD and its health benefits.
What is CBD?
Cannabidiol (CBD) is one of the many cannabinoids found in hemp or cannabis plants. Studies have shown that CBD can help treat various illnesses and conditions throughout the body. Since CBD is a cannabinoid, it has the ability to interact with the receptors present in the Endocannabinoid System (ECS), and influence various functions such as sleep, appetite, mood, etc. Since it does not contain any THC, CBD is a completely non-intoxicating compound, meaning, it cannot have any psychoactive effects on the consumer. Researchers found that CBD can help deal with various psychological as well as physical conditions like inflammation, acne, chronic pain, stress, anxiety, sleep disorders, and much more.
Why is vaping the best way to take CBD?
Highest bioavailability rate:
Bioavailability rate is the amount of substance that enters the bloodstream to have an effect on the body. When CBD is taken orally or by applying to the skin, most of it does not enter the bloodstream, causing it to lose its effect. While vaping, you inhale CBD into your lungs from where it directly enters the bloodstream, giving you the full potential of CBD. This also means that you have to take a lesser dose of CBD while vaping to get similar effects as when you would use edibles or topical CBD.
Higher efficiency:
Vaping majorly reduces the time it takes for CBD to enter your bloodstream as it does not have to pass through your digestive system. By adding high CBD concentrate or liquid CBD, you can feel its effects for about 30-60 minutes immediately after vaping. This makes vaping a highly efficient delivery method for consuming CBD.
Interesting Products: Strawberry CBD Hemp Syrup
Does not cause psychoactive effects:
As mentioned above, CBD does not have the ability to make you feel "high". CBD oil for vapes contains none to less than 0.3% THC. This less amount of THC prevents any intoxicating effects and makes it safe for consumers.
Pain reduction:
One of the most popular qualities of CBD is its ability to activate serotonin receptors. When serotonin is produced in the brain, it induces a feeling of calm and relaxation, reducing pain by a huge margin. Since vapes have a higher bioavailability rate, they are more effective in reducing pain than other methods of CBD consumption.
Highly effective for treating other symptoms:
Due to the lack of intoxicating effects and high therapeutic benefits, CBD vapes are widely popular among users who want to deal with symptoms of stress, anxiety, insomnia, etc. Moreover, vapes also help the consumer to avoid smoking habits which causes long-term harm to the body.
A lot of people avoid vapes thinking it can cause a smoking addiction or cause harm to their bodies. However, it is important to realize that vaping CBD only increases the effectiveness of the compound and makes you save a lot of money by providing higher benefits in a lower dose. If you are looking for CBD vape products, do check out EddieHemp.
They are a highly reputed company that specializes in premium quality CBD vape products. All of their products contain less than 0.3% THC to make them non-intoxicating. They also provide third-party test results for their products which ensures that the quality of CBD is ideal for consumption. Some of their most popular products include E-Liquid, CBD Sauce, and CBD Wax.
---
Interesting Reads