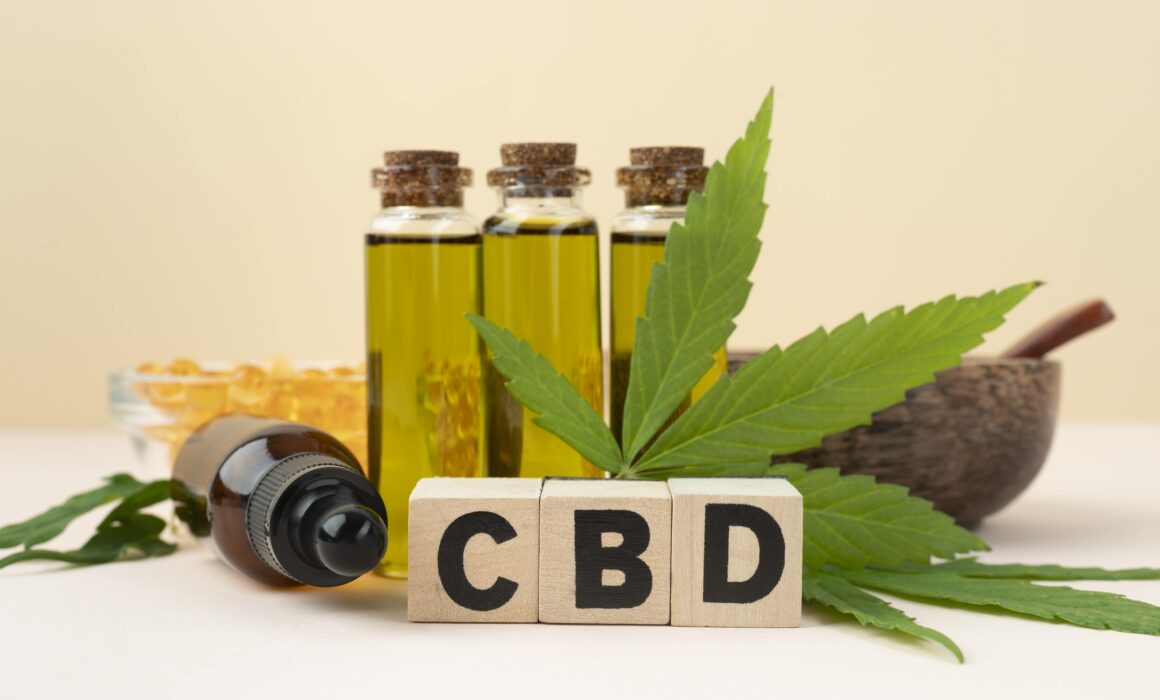 We have seen a wave of technologies and discoveries in the medical area that have reached previously unimagined heights. CBD's medical applicability is one of these discoveries. CBD has grown in popularity in recent years, and it has made a name for itself in the pharmaceutical business. CBD tinctures, CBD oil, CBD capsules, CBD eye creams, CBD moisturizers, and other CBD products have become widely available and popular on the market. However, as it turns out people often aren't well aware of the right methods of consuming CBD or more importantly, methods suitable for their specific needs. In this article, we will learn about CBD and the right ways to consume it. We will also recommend a reputed brand and its products. Read on:
What is CBD?
CBD, aka cannabidiol, is a non-intoxicating chemical element obtained from hemp or cannabis plants, that does not induce a "high" like its cousin, tetrahydrocannabinol (THC). It is a member of the cannabinoid family, which is a group of chemical compounds that interact with the endocannabinoid system in the human body to aid maintain homeostasis. CBD helps the body do many functions by engaging with endocannabinoid receptors, a component of the system involved in multiple function controls such as sleep, pain, hunger, and mood.
CBD has pharmacological properties that can help with the treatment of illnesses including epilepsy, muscular problems, inflammation, chronic and acute pain, and so on, as well as being beneficial in the treatment of a variety of mental health conditions like depression, anxiety, chronic sleeplessness, and so on. It can also be used to treat skin conditions, and its potential in treating cancer symptoms and heart issues is being explored. CBD usage for medicinal and recreational purposes is legal in various states in the United States, as well as in many other countries across the world, according to the 2018 farm bill. The sole stipulation is that CBD products contain no more than 0.3 percent tetrahydrocannabinol (THC). THC is another component found in hemp or marijuana plants that, as previously indicated, causes intoxication sensations when consumed. Customers can benefit from the medical advantages of cannabis without going "high" as a result of this stipulation. People are becoming increasingly aware of CBD's medicinal effects, and many doctors and experts advocate using CBD to cure a range of health issues and maintain general well-being.
Methods of consuming CBD
A CBD tincture is a formulation that combines different ingredients to CBD like alcohol and flavors to enhance the taste. Also, the use of other dissolving solutions like vegetable glycerin, coconut oil, and ethanol are included in creating CBD-infused tinctures. You can use CBD tinctures with a dropper. The dropper is then used to administer a drop of CBD-infused formula underneath the tongue. The application provides your body with a faster intake of CBD which mostly happens in the bloodstream. CBD tinctures are the fastest and the simplest way for a daily dose of CBD. Furthermore, newbies can speak with a professional before taking CBD tinctures to learn about the advantages of the composition.
When CBD oil and CBD tinctures are compared, they are identical in packaging and application. They are also produced using the same process – alcohol extraction. The only discrepancy between oils and tinctures is the length of time they are soaked. As a result, CBD oils are of greater quality than CBD tinctures. Furthermore, CBD oils are frequently devoid of flavoring, which results in an unpleasant taste. Furthermore, CBD oils may be utilized by vaporization; keep in mind that specialized vaporization pens that employ oils are available. CBD oils are better provided to individuals suffering from chronic diseases such as epilepsy, due to the increased concentration of CBD in the mix.
Edibles are a nice and unobtrusive way to explore CBD. CBD foods such as candies, truffles, and mints are available and do an excellent job of covering any "weedy" flavor. CBD edibles are quite popular as they're convenient since they can provide a suitable dose even with a gummy or two and they can be easily carried anywhere so it becomes a convenient option for those who are usually on the road. There are a variety of options with CBD edibles and they are available in many flavors, thus one can choose a product as per their preference too.
CBD Isolate is a pure version of CBD that contains no added chemicals. Isolates are often used in powdered form to make various CBD-infused meals or beverages at home. CBD isolates can also be consumed on their own. Most individuals, however, prefer to use CBD isolates in cooking, smoothies, and beverages. CBD isolates are the ideal CBD product to use if you want to make CBD-infused brownies or chocolate smoothies.
Products as per lifestyle
CBD is available in various forms which give everyone options to choose from, as per their preferences and convenience. If you are an athlete, the easiest way to get CBD into your system is to use topical CBD lotions. CBD's pain-relieving effects are critical to the health of your body's muscles. It can also help minimize swelling caused by muscular sores and cramps. Another effective approach to consume CBD is through isolates or edibles, as we previously mentioned. If you spend most of your time at home and require your daily dosage of CBD, vaporization is the best option for you. Conditions such as epilepsy and IBS might be problematic if seizures occurred outside of your home. With this in mind, quick-acting vape pens and vaporization platforms are a must-have. You might also try CBD tinctures, which have immediate benefits for your body. Consuming CBD might be challenging when you have a busy schedule and a strong work ethic. If you are having difficulty incorporating CBD products into your schedule, having a compact and discrete solution is advantageous. Most CBD-infused products, such as edibles, oils, and tinctures, are suitable and simple to take. Furthermore, if you are a heavy smoker, smoking CBD is an excellent way to reduce your nicotine consumption.
CBD Products
When it comes to CBD products, the most essential thing to remember is to choose the proper brand. While lower-cost items with comparable benefits may appear appealing, they may be contaminated with other substances to save money on production costs. Before making a purchase, it is usually a good idea to perform some brand research.
As promised, we recommend Eddie Hemp, a firm that has always been fantastic and is widely known for creating high-quality items. Eddie is a vertically integrated company that cultivates its distinct hemp strains on Colorado farms utilizing stringent organic farming procedures. Their in-house extraction takes place in a cGMP-certified, FDA-registered manufacturing facility, resulting in the cleanest CBD combustibles and concentrates on the market. Eddie sells its products at reasonable rates to make CBD more accessible across the country. Their CBD products range from gummies to vape liquids, allowing you to experience this naturally occurring component in a variety of ways.
The first product we're going to recommend is Eddie – THC Tincture – Orange Flavored. Eddie THC Orange Flavored Tincture is intended to absorb rapidly and efficiently in the body when taken sublingually, allowing you to enjoy the fast-acting relief you require, just when you need it. Their THC tinctures are produced with simple, high-quality ingredients, are highly concentrated and are federally compliant with less than 0.3%  THC, and provide complete adaptability and a personalized dose experience. MCT oil, sunflower lecithin, and full-spectrum hemp oil work together to increase bioavailability. Simply pour your preferred amount into your favorite beverage, prepare delectable THC-infused dishes, or consume them on their own and let them do their thing.
Our next recommendation is THC Gummies – Citrus. Eddie Citrus THC candies are a pleasant treat that may be added to your routine. With this discreet, delicious, and allergy-friendly hemp-derived consumable, you may experience the benefits of potent phytocannabinoids. These premium products are highly concentrated and contain less than 0.3 percent THC, making them federally compliant. Take them with you wherever you go!
---
Interested Reads:
Is CBG Beneficial For Anxiety?
CBD Vape Juice vs CBD Cartridge: What's The Difference?