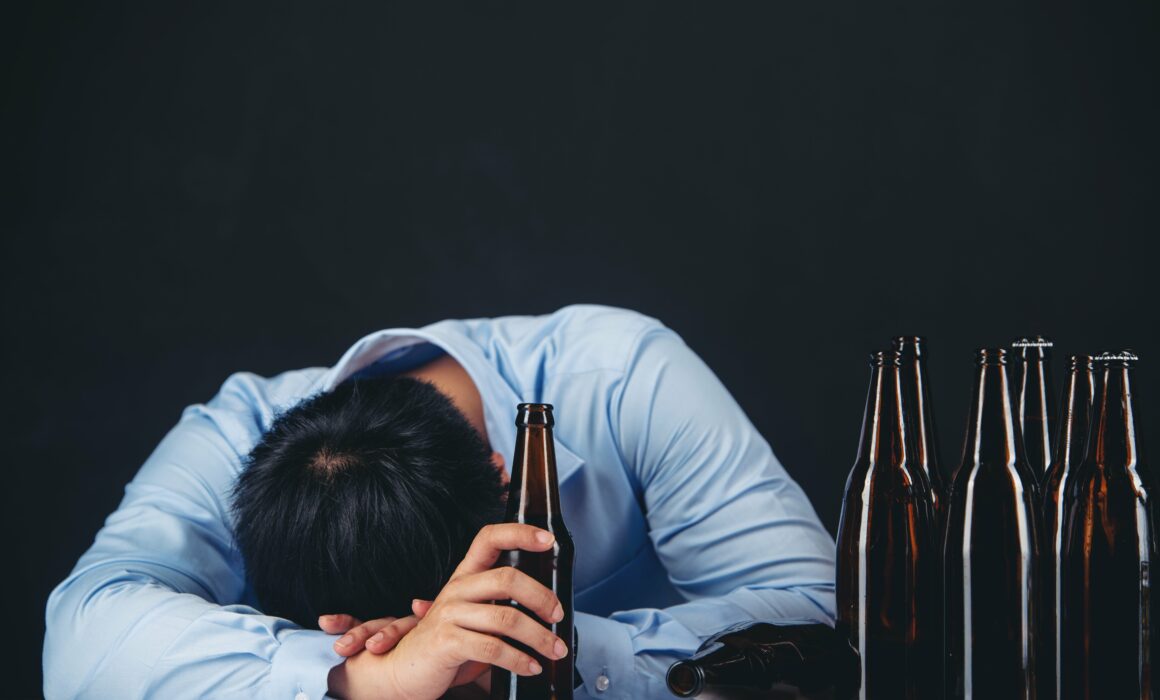 When your recreational drink of alcohol becomes an addiction, the fun is relatively over. The habit may overrule your brain, making it harder to limit or control liquor consumption. To avoid alcohol-related disorders such as alcohol withdrawal, people are now turning to natural supplements like CBD to get rid of it. This natural, medicinal compound can curb its symptoms and repair some of the alcohol-related damage to your body. Here's a comprehensive discussion on how CBD works with alcoholism.
What is CBD?
CBD (cannabidiol) is a natural compound that derives from cannabis Sativa plants. Studies verify its potential for numerous mental and chronic health issues. It can help with anxiety, depression, insomnia, epilepsy, asthma, arthritis, diabetes, pain management, alcohol withdrawal, and much more. Since it is a non-toxic and non-psychoactive constituent, various nations in the world approve it as 'legal'. It will neither alter your mind nor increase anxiety. From CBD oils to e-juices, it comes in various forms. You can vape, eat, drink, and even apply topical CBD products to your skin.
CBD For Alcohol Users
Once you get addicted to alcohol, it becomes hard to change your behavior. But if you take a reasonable dose of CBD, you can overcome this craving easily. The compound tends to reduce the joy you usually experience from drinking alcohol.
Eventually, it gets manageable to cut back on your drinks because you won't enjoy them as much as you did before. Not only this, CBD helps when you are experiencing severe withdrawal symptoms too. These symptoms come after you stop liquoring up. The alcohol withdrawal signs and symptoms include:
Anxiety
Nausea
Vomiting
Insomnia
Headache
Fortunately, CBD can alleviate these issues without getting you 'high'. It is non-psychoactive, non-addictive, and safe to use.
Research On The Efficacy Of CBD
Though research linking CBD to alcoholism isn't sufficient, experts claim a noticeable change in the user. The active, potent compound inhibits part of the brain that gets activated by alcohol, drugs, or tobacco. Its anti-oxidant and anti-inflammatory properties won't allow excessive free radicals to enter your body.
It helps neutralize the harmful cells and prevent health issues such as cancer or heart problem. Studies also show that CBD releases more serotonin and boosts GABA levels in the brain. As an alcoholic, these are necessary to lower anxiety and ensure a sense of well-being.
Read: How long does CBD stay in the human body?
How CBD Helps In Overcoming Alcohol Withdrawal?
The effects of overusing alcohol are devastating. The worst part is that despite the negative consequences, your dependency on it gets unavoidable. Know how CBD helps you beat the addiction when your inner demons haunt you.
Minimizes your drinking urge
Protects against alcohol-induced cell damage
Reduces blood alcohol concentration
Helps to resist addiction and withdrawal symptoms
Give relaxation to your mind
Deters the high sensational feeling
Repairs oxidative stress
Restores natural endocannabinoids
Seek Medical Help
There is no fixed dose of CBD for treating alcoholism. You should consult your doctor before adding CBD to your alcoholism therapy. Always start with low-dose CBD so that your body gets accustomed to the compound. Though CBD has a safe profile, it works on each person differently. If you observe no adverse reaction, you can increase the dose to a few more milligrams. CBD is a well tolerable compound, but its long-term use or overconsumption has some side effects. It may cause diarrhea, nausea, weight loss, reduced appetite, or drowsiness. It is why seeking medical guidance and care is essential to beat your alcohol addiction.
Choosing The Right CBD Product For Alcoholism
From edibles to sprays and capsules, a variety of CBD products are available in the market today. When it comes to alcoholism, experts suggest the usage of CBD oils. You must know that they come in three different spectra, including:
Full-spectrum CBD
It includes all the phytocannabinoids from both industrial hemp and marijuana plants. It has THC (tetrahydrocannabinol), fatty acids, flavonoids, terpenes, and essential oils. Under this category, CBD products are the most therapeutic ones. They possess all the active ingredients that tend to synergize and create the entourage effect.
Broad-spectrum CBD
It has the same ingredients as full-spectrum CBD except for THC. Since THC has psychoactive properties, it may cause harmful health effects. It is best to avoid using CBD products infused with THC.
CBD Isolates
This spectrum contains pure, natural CBD. It doesn't have other compounds found in the cannabis Sativa plant. People diagnosed with alcoholism may use broad-spectrum CBD or pure isolated cannabidiol for withdrawal.
Depending on CBD strength and potency, you will find many products in the market. Research well and buy hemp-derived CBD products from trusted, credible manufacturers only. If you opt for purchasing CBD online, don't forget to check reviews and read customer insights. Reputed dealers sell high-quality and lab-tested products containing organic, natural compounds.
CBD Consumption Methods For Alcohol Withdrawal
CBD capsules, gel caps, pills and edible gummies are ingestible products. You can consume them in the required quantity like food.
You can intake CBD oil directly or mix it with food and beverages to withstand the natural grassy taste of the compound.
CBD tinctures come with a dropper to help users measure out doses easily. You take it by dropper, use it sublingually, or spray straight into your mouth.
CBD is available for topical applications, like lotions, ointments, salves, and balms. But these products are not effective for alcohol withdrawal.
You can vape or smoke CBD e-juices. However, make sure it doesn't trigger an alcohol relapse. Recovering alcoholics should refrain from anything that may lead to new dependencies.
Final Thoughts On CBD For Alcohol Withdrawal
Alcohol withdrawal isn't easy. You may experience physical and emotional symptoms, such as anxiety, fatigue, or nausea. Since CBD has many therapeutic benefits, it can help ease syndromes. Studies show that the chemical compound has a promising impact on alcohol-related damage.
Whether it is neurodegeneration, brain damage, or liver toxicity, it can help you overcome various issues. However, before you add CBD to the therapy of recovering alcoholism, seek your doctor's advice. The specialist will guide you to take an adequate dose and choose the safest CBD spectra according to your health condition.
---
Interested Reads:
Can You Take CBD and CBG Together?
Can You Benefit from CBD This Winter?