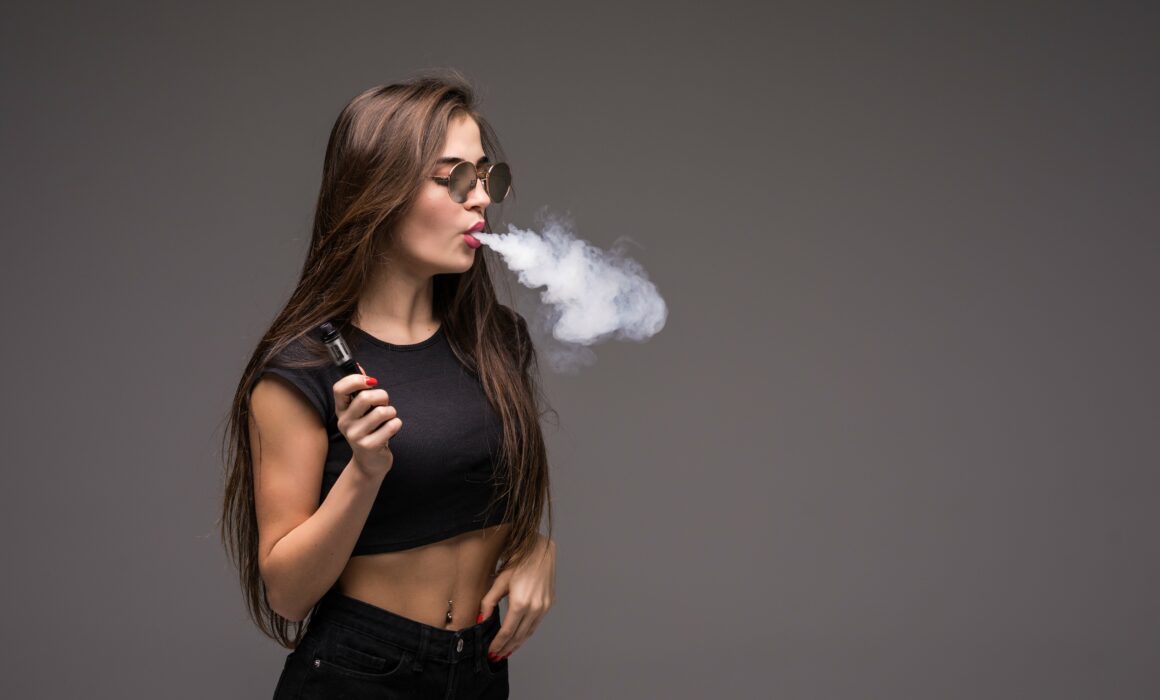 The vaping trend has been around for at least ten years, and rightly so! It works as an alternative for smoking, proves to be less expensive, and offers you a wide range of flavor options to treat your taste buds! However, one of the most important advantages of vaping vs smoking tobacco is that vaping helps you avoid the harmful effects of nicotine by vaping a nicotine-free vape juice. In this article, we will discuss some more advantages of nicotine-free vape juice in detail. We will also recommend a brand that has been quite excellent. But let us first understand what nicotine-free vape juice is.
What Is A Nicotine-Free Vape Juice?
As the name suggests, nicotine-free vape juice is a vape liquid that contains no amount of nicotine whatsoever. It is also commonly called 0mg vape juice or 0 Nicotine vape juice. This gives you a chance to indulge your habit and enjoy vaping without actually quitting smoking. If you are uncomfortable switching from nicotine to no-nicotine instantly, you can also opt to transition from 6mg to 3mg to 0mg vape juice.
Advantages of Nicotine-Free Vape Juice
Unlike nicotine-laced e-juice, the substances in nicotine-free e-liquid are virtually always of food-grade quality. If you are concerned about spills or bottles of nic liquid falling into the wrong hands, nicotine-free vape juice poses no known risk. Sure, a small percentage of the population may be sensitive to one of the chemicals, but this is a risk associated with allergies in general, not with vape juice in particular.
Even though a nicotine-free vape juice lacks the toxicity of nicotine, it's still a good idea to take all vapes out of the sight of kids and animals, especially in case there are other vape juices around that contain nicotine or other substances.
Vaping, according to a considerable number of vapers—and many believe this—helps them minimize excessive sugar intake or even overeating in general. Depending on your circumstances, not vaping itself, but limiting overeating might be advantageous to your wellbeing.
According to many consumers, it is amazing to vape a taste that they can't otherwise eat.  Moreover, nicotine is not required to provide this advantage. Vaping sugary tastes without it may still fulfill appetites and is arguably a healthier option than ingesting sugar. There might be undiscovered concerns associated with smoking nicotine-free vape juice, but the damaging health consequences of sugar are well documented.
Read: How to incorporate CBD into your wellness routine
Whenever you vape it, you can feel the nicotine not only in your mind and body but also as it enters your throat. It's known as a "throat hit." It feels like a thud to the throat or a punch to the chest. Many users adore the sensation and cannot vape without that, but others despise it. This nicotine-free vape juice is pleasant and scarcely noticeable when ingested. The user may still enjoy the flavor and warmth, as well as blow-up clouds, without the nicotine feeling stinging and bothering the throat.
A vape with nicotine has no addictive substances. It's a basic fact. If nicotine is the addictive chemical, potential addictive qualities go with it unlike decaf coffee, where caffeine was just partially eliminated. Nicotine is a component of vapes and an auxiliary element.
However, the FDA-mandated labeling rules only allow for two labels for vape juice, whether it contains nicotine or not. These are the only options:
This product includes nicotine. Nicotine is a very addictive substance.
This product is manufactured from tobacco.
Both assertions are patently incorrect for non-nicotine vape juice. And weirdly deceptive and perplexing to the customer.
It isn't unusual for nicotine lovers to go to the extremes on occasion, especially when they're still discovering their boundaries. It's not a pleasant sensation unless you enjoy getting lightheaded. It may momentarily make you drowsy, agitated, buzzing, or just plain nauseous. But there are moments when you just want to vape, even though your body is screaming "no more nicotine!"
There is no nicotine in zero nicotine vape juice. With this, you may continue vaping while giving your system a rest. Get hits without absorbing more nicotine.
Read: How To Reduce Menstrual Cramps
There are items available to vape other than nicotine-free vape juice.  CBD and other cannabinoid compounds, for example, are available in vape pens that resemble nicotine-containing vape pens. Permitted herbs can also be vaped. What goes in these vapes, as well as what will not, is what truly distinguishes them. The majority of CBD vape juice is made up of CBD isolate, PG/VG, and flavors.
The only difference between nicotine-free vape juice and CBD vape juice is the absence of CBD. The tastes are the same, as is the PG/VG ratio. Despite popular belief, CBD vape juice is simply another kind of nicotine-free vaping.
If you can get over the notion of vaping always containing nicotine, you'll have more items to test. Simply use your best judgment while shopping, and avoid novelty items that promise magical cures or ridiculously inflated health benefits.
Recommendations
When it comes to CBD products, the most important thing to remember is to select the correct brand. Relatively low-cost commodities with equivalent advantages may look enticing, but they may be laced with other chemicals to save money on production expenses. It is typically a good idea to do some brand research before buying a product.
As promised, we suggest Eddie Hemp, a company that has always been excellent and is well-known for producing top-quality goods. It is a vertically integrated firm that grows its hemp strains on Colorado farms using strict organic agricultural practices. Their in-house extraction occurs in a cGMP-certified, FDA-registered production facility, yielding the finest CBD goods in the industry. Eddie distributes its goods at low prices to make CBD more widely available across the nation. Their CBD products vary from syrups to vape liquids, allowing you to experience this organic substance in several ways.
Eddie E-Liquid – This delicious e-liquid contains broad-spectrum hemp extract for quick relief and contains zero nicotine. Because it is compatible with a wide range of products, you can easily add it to your vape pen and enjoy it while relaxing or when you're on the move. You may also mix it with other PG/VG-based e-liquids if you want to have a good time while exploring.  Eddie E-Liquid in Grape delivers the sugary deliciousness and subtle tang of your favorite candy taste to your lips.
Takeaway
Nicotine-free vape juice is easy to get adapted to and still a lot of fun. Everyone is giving up nicotine and enjoying zero-nicotine vape juices. There's no reason for you to get left behind!
---
Interesting Reads:
How Can CBG Help With Allergy?
Can CBD Treat High Cholesterol Levels?