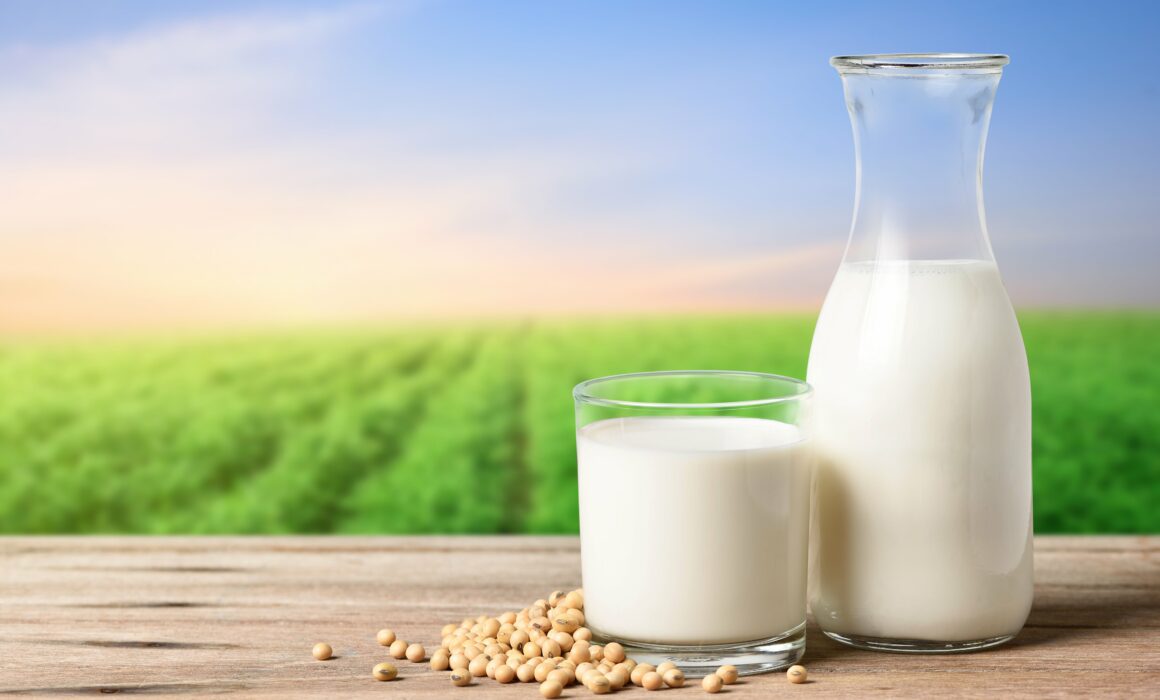 Moon milk serves as the perfect nighttime drink to aid in calming you down before bed and easing you into a peaceful sleep. Give this CBD oil-infused moon milk a try if you're looking for something soothing to enjoy before bedtime. Made with hibiscus tea and tart cherry juice, this CBD moon milk has a subtle flavor and a smooth texture derived from unsweetened almond milk. Before diving into the details of CBD Moon Milk, let's just know some interesting things about its ingredients.
Having tart cherry juice can help support a more restful night's sleep since tart cherry juice contains melatonin, a hormone that is secreted by the pineal gland, which helps regulate sleep cycles. Look for tart cherry juice that does not contain sugar.
Hibiscus tea is a fruity beverage that presents a bright pink hue when steeped in water. As it does not contain caffeine, this tea is perfect for pre-bedtime consumption.
CBD Oil
In addition to treating sleep apnea, CBD oil is used for chronic pain from inflammation, stress, and helps improve mood. CBD oil has also shown promise for reducing sleep apnea and is being studied to help reduce anxiety. There are some strains of CBD and some varieties of potency that distinguish CBD oils from one another.
CBD oil has a bitter, earthy flavor that is balanced by the sweetness in the recipe. You will find the proper dosage by adjusting the milligrams per dose of the oil you use. This recipe is for two servings, so divide it in half for one serving. Honey and fruity tea provide a sweet balance to the bitter, earthy flavor of CBD oil.
Moon milk should only be consumed while hot, as cold moon milk will separate after a few hours. Ensure that you purchase CBD from a reliable source. CBD contains no THC or psychoactive compounds. It can promote relaxation without producing a high.
Read: CBD And Drug Interactions: What You Need To Know
Benefits of CBD Oil
In addition to the health benefits of a cannabis product, the endocannabinoids in marijuana also assist in reducing stress and anxiety. Additionally, they can help with a variety of ailments, including inflammation.
CBD Oil has the following amazing properties:
Depression and anxiety are also alleviated by CBD Oil. If you suffer from either of these conditions, you may consider drinking CBD Oil.
Due to its physiological effects, theobromine in chocolate, as well as anandamide in anandamide, stimulates the release of endorphins as well as catabolic signals in the body. The bliss molecule refers to this compound.
The benefits of CBD Oil include the reduction of acne and the relief of fatigue as well as the improvement of cardiac health. CBD Oil is also nutrient-dense, which makes it a treasure.
CBD's calming and relaxing properties are ideal for helping you sleep better and sleep longer because they can help calm your mind and relax your body. Since CBD Oil can help calm your mind and relax your body, it makes sense that it could be effective for helping you sleep.
The short-term pain-relieving properties of CBD oil and its long-term ability to balance hormones provide relief from the symptoms of burnout. CBD oil is very effective in preventing and resolving burnout because of its ability to manage both physical and psychological symptoms.
The use of CBD oil may be beneficial for chronic pain sufferers as the compound has pain-relieving properties, making it an effective addition to a pain-management regimen. CBD has proven effective in treating Crohn's disease, a form of inflammatory bowel disease that causes abdominal pain and discomfort.
Aside from caffeine, cacao also contains theobromine, a compound that enhances alertness. However, there is some controversy over the amount of caffeine in cacao (the amount may vary from plant to plant).
Through regular consumption of CBD Oil, your immune system can be greatly improved, which ultimately allows your body to cope with various illnesses and infections.
Preparing CBD Moon Milk
Now that you know more about the benefits of CBD Moon Milk, we'll show you how to make it at home. Making CBD Moon Milk at home is more or less a simple process, but there are a couple of things to consider.
Ingredients Required
For the tea
The following ingredients are required:
1 filtered cup of water
14 ounces of tart cherry juice
2 hibiscus tea bags
3 cups unsweetened almond milk
2 rounded tablespoons of raw honey
2 scoops of magnesium glycinate
For the toppings
Ingredients listed below are needed:
1 tablespoon dried rose petals
12 tablespoons dried lavender
7 easy steps to prepare CBD Moon Milk
 Teabags are added to the water and tart cherry juice in a small saucepan over medium heat.
After 8 minutes, remove from the heat and steep the tea for 5 minutes.
Remove the tea bags and stir in almond milk and heat over medium heat for 2 minutes.
Combine 6 ounces of hot moon milk with 4 ounces of honey and 4 ounces of magnesium CBD oil.
Blend on high for ten seconds to froth.
Combine the mixture between two large mugs and garnish with rosebuds and lavender.
Enjoy the drink.
The CBD Moon Milk preparation process and benefits are covered in detail here. We hope you find it useful and instructive, and please let us know what you think about the recipe as well.
People across the world report that CBD supplements have improved their general health and well-being. Making CBD moon milk at home is not complicated, and it has lots of benefits. If you add CBD Moon Milk to your life, you can remain relaxed and pain-free all day long without sacrificing the great taste.
Final Thoughts
Despite the fact that CBD is a relatively new supplement, research shows that people find it practical on a regular basis for a variety of reasons. If you think you might benefit from CBD, why not try it right now?
---
Interesting Reads:
Adding CBD To Your Workout Regimen  
Tips to achieve maximum productivity at work