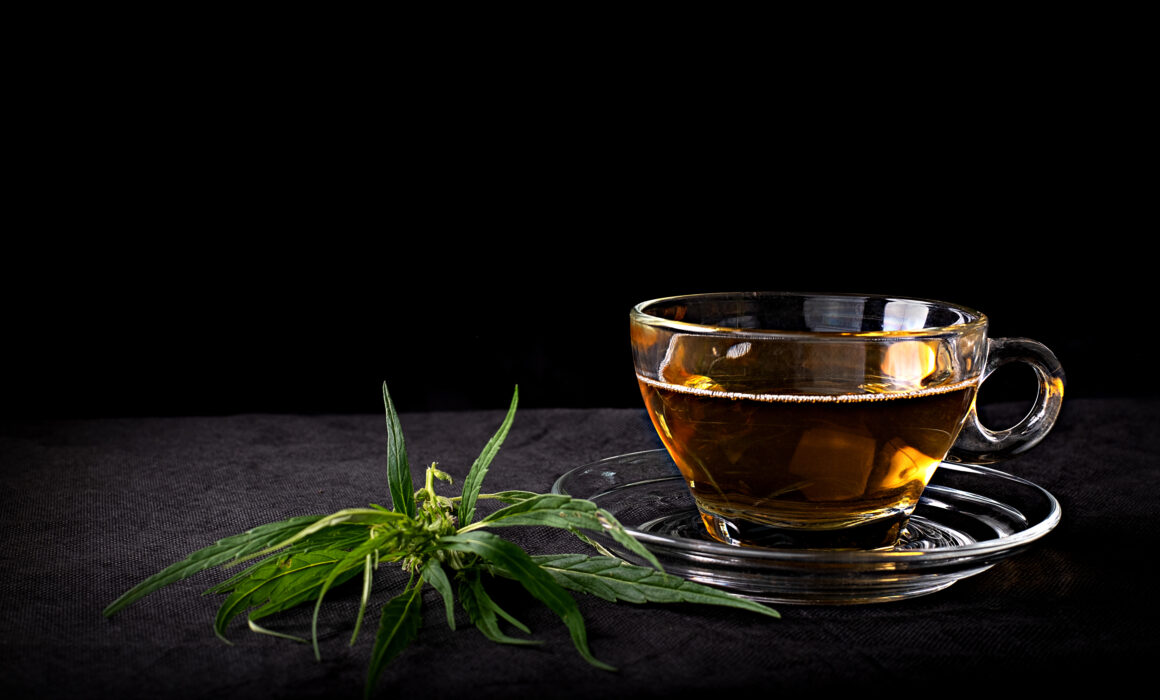 CBD tea offers a delightful way to obtain your regular intake of cannabidiol. Compared to smoking, CBD tea is a preferred and healthier way to consume cannabis. It contains nutritious herbs and vital botanical ingredients. Combining the active elements in cannabis (like the cannabinoid CBD) with medicinal herbs and spices creates a one-of-a-kind holistic treatment that can promote a healthy body and mind.
Generally, people are in a dilemma regarding the usage of CBD hemp tea. But don't worry, we have prepared this guide to help you out.
What Is A CBD Hemp Flower?
CBD is a vital cannabinoid compound found in cannabis plants. This unique compound is capable of curing a variety of health-related issues. CBD does not have a negative effect, unlike the psychoactive cannabinoid THC, which is known for making you feel high. The CBD smokable flower has a small amount of THC, which is insufficient to produce any psychoactive effects. However, it is capable of subtly affecting your mind and body.
What Are The Benefits Of CBD Tea?
Tea alone provides numerous health benefits due to its diverse nutritional content. If you want to add more medicinal benefits to your tea, you can combine tea with the CBD hemp flower. Tea is an easy and fun method to consume CBD, and it could be a good option for people who choose not to smoke or vape.
Below are some of the benefits of drinking CBD tea:
Can Help You With Insomnia
CBD tea can aid insomnia patients by reducing stress and calming the body. As a result, you will be able to relax and obtain a good night's sleep. For herbal support, try soothing infusions like Chamomile and Peppermint, or blend with substances like melatonin, skullcap, and valerian. Calming effects of CBD are also proven scientifically.
Supports Healthy Skin
Free radical molecules that destroy cellular structures and cause wrinkles and other early indications of aging -may be countered by CBD. Both black tea and green tea have a high amount of antioxidants known as flavonoids. CBD flowers also have these antioxidants. As a result, daily drinking of CBD-infused tea is very useful in preserving a glowing and youthful look.
Could Help With an Upset Stomach
CBD may also be beneficial if you are feeling nauseous. According to a study, manipulating the endocannabinoid system can aid by indirectly activating serotonin receptors. If you are experiencing an occasional upset stomach, combining CBD with stomach-soothing ingredients as peppermint could help.
Treating Occasional Aches & Pains
CBD is a good remedy for folks who are constantly troubled by occasional creeping pains. Given CBD's involvement in pain reduction, drinking CBD tea may help you manage those nagging aches. CBD can help stop those pesky aches and pains in their tracks if you adopt it into your daily routine.
Managing Stress
CBD does indeed have a calming impact on the body. Because of this, It is a great way to unwind at the end of a hard day. CBD's calming impact on nerves has been the topic of substantial researches, and the cannabinoid is in suggestion as a possible future alternative to standard medications.
How To Make CBD Tea?
There are many ways to make CBD hemp tea. Below listed are the most common and great ways to make CBD tea:
Tea made using cannabis/hemp flower and a teabag (STEEPING)
Ingredients-
CBD teabags
1 cup hot water
A tablespoon honey
Sugar
A lemon peel
A cinnamon stick
Recipe-
In a cup, mix the honey, lemon, and cinnamon stick.
In the cup, put the teabag. Instead, you can ground some CBD flower and add it to your favorite tea, then strain the mixture through a tea infuser or re-use the tea bag in your cup.
Fill halfway with lukewarm water and leave it 3–5 minutes for steeping.
Remove the teabag from the mixture.
You can add cream, sugar, or honey if you want it sweeter.
Drink and enjoy!
Tea made using CBD hemp nugs and oil (INFUSION)
Ingredients
CBD hemp nugs
Sugar and honey
Coconut or almond oil
Recipe
Split the flowers apart and lay them on a baking tray.
Set oven to 220°F and bake the tray for 30 to 40 minutes.
After that, it's time to start the oil infusion. The conventional method of preparing this is to use a double boiler over the stove.
The final product of your infusion is CBD oil. There is already a blend of CBD content and fat (oil), so all it takes is a few drops or a half teaspoon to prepare a cup of tea with CBD.
You can add milk, sugar, or honey according to your taste.
Now sip and relax.
How long does CBD tea take to have its effects?
The smoking of CBD hemp flowers is a quick-acting approach. The human body recognizes the benefits in minutes or less, and you'll experience them right away. However, whether you consume CBD as an edible or a drink, such as tea, the effects may take longer to appear. It is due to the concept known as the first-pass effect. The results will come in only if the liver process the substance we eat or drink.
The digestive system's cells may also take some time to metabolize the substances. We won't be able to experience the benefits of CBD until this happens. As everyone responds differently in such situations, it highly depends on your immunity levels. Accordingly, the effects are prominent to an individual. These effects usually take 30 to 60 minutes to occur. In some situations, it may take up to a couple of hours.
At What Time Can We Drink CBD Tea?
Just like a typical tea, you can drink CBD tea anytime. However, if you prepare your own CBD hemp tea using caffeinated tea (such as black or green), you must drink it during the daytime. Herbal teas, on the other hand, are caffeine-free, and you can enjoy them anytime.
The antioxidants present in the teas can give a boost. The hot, steamy qualities of tea are calming and make your body and mind feel comfortable. So next time when you are not feeling well, give CBD hemp flower tea a try.
Furthermore, if you don't feel like drinking a hot cup of tea during the hot summer days, you can add a little ice.
Bottom Line
It is a great approach to improve your health when it comes to body and mental wellness. As CBD compounds possess anti-anxiety, analgesic, and anti-inflammatory properties, the tea is worth consuming. While there are numerous other methods to consume CBD, the tea form is a natural, healthful way to reap its advantages (without affecting your lungs if you are susceptible to some respiratory problem). Drinking CBD-infused tea also allows you to enjoy the soothing effects of herbs and botanicals. Tea helps to maintain a healthy body while also supplying essential nutrients.
---
Interested Reads:
Tackling Phobias: Face Your Fears With CBD
How is CBD Helpful to Heal Scars?