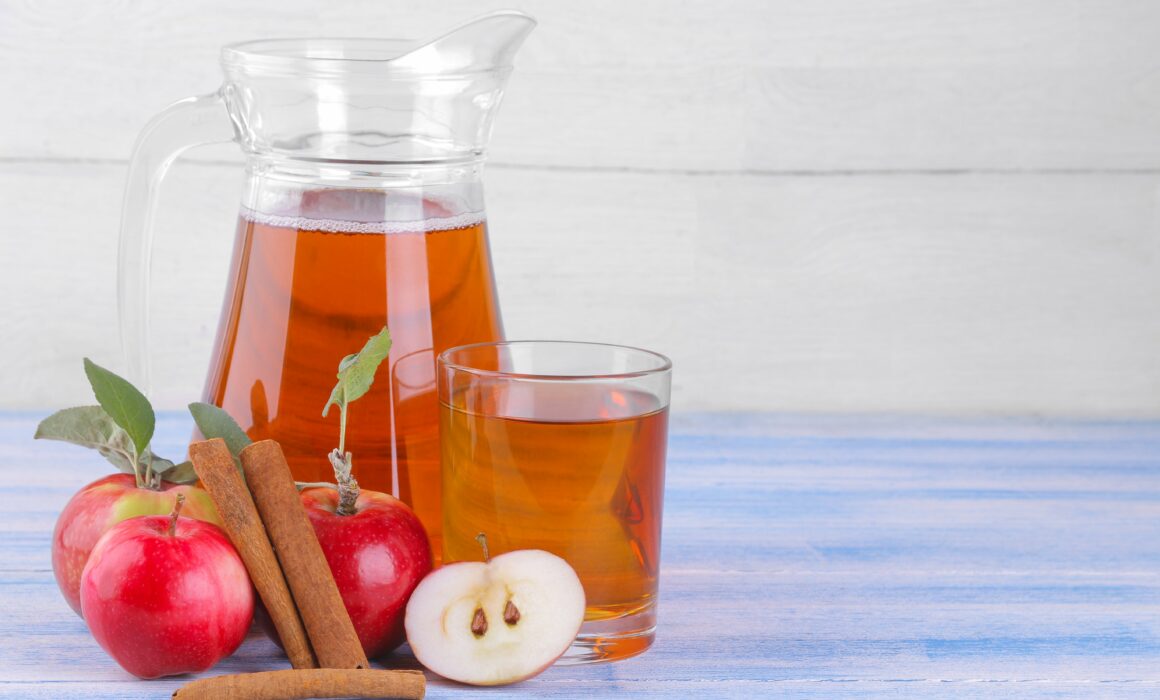 In the cold weather, CBD-infused spiced apple cider with immunity-boosting ingredients is the most sought-after drink for everyone. With ingredients like cinnamon sticks, whole cloves, ginger root, along with orange and apple slices mixed with apple cider, this recipe brings to you all nutrients required to keep your body warm and healthy. To top it off, a pinch of EddieHemp's CBD Isolate Powder offers amazing health benefits when added to the drink. Before moving on to the recipe, let us tell you how CBD can help and why it is necessary to choose EddieHemp as our preferred brand.
How Can CBD Help?
CBD is an extract of hemp plants, which is highly popular for the medicinal properties it possesses. Many studies suggest that CBD can help deal with conditions like pain, inflammation, stress, anxiety, and much more. By interacting with the endocannabinoid receptors in the body, CBD helps achieve an overall homeostasis balance throughout the body. Since legally available CBD products contain less than 0.3% THC, it prevents you from experiencing any psychoactive effects like getting "high" upon consumption. Although there are many brands that claim to offer high-quality CBD products, it is a must to be sure that the brand you buy your CBD from follows all government guidelines and uses pure CBD without any adulteration. This is where EddieHemp comes into the picture.
Why Choose EddieHemp?
When it comes to buying CBD products, there are two ways to ensure that the product is safe for use:
The product label must contain detailed information about all the ingredients and the amount being used in the product.
The website contains results from third-party lab tests which ensures the quality of CBD being used.
With EddieHemp, you get both of these things, while also having a large customer base that can advocate for their products. They make sure they are following all government regulations and guidelines to make their products safe for consumption. For this recipe, we will be using EddieHemp CBD Isolate powder. This product comes in the form of a powder that can be taken by mixing into your favorite beverages or food recipes. Now that we know how CBD can help and why EddieHemp is the best choice for taking CBD, let's move on to the recipe.
Making Spiced Apple Cider With CBD
Ingredients
Unfiltered apple juice/apple cider – 1 gallon
Large orange, cut into ¼ slices – 1
Large gala apple, cut into ¼ slices – 1
Cinnamon sticks – 3
Star anise – 4
Whole cloves – 1 tsp
Allspice powder – ½  tsp
Ginger root
Procedure
Given below is a brief description of the procedure of preparing the delicious CBD-infused spiced apple cider:
Add the apple juice, orange slices, apple slices, cinnamon sticks, star anise, whole cloves, allspice powder, ginger root, and EddieHemp CBD Isolate Powder to a large pot and stir carefully.
Cover the pot and heat it until the mixture comes to a boil.
Once it starts boiling, stir and turn down the heat.
Let it simmer for about one hour.
Pour the cider into your favorite mug and serve.
So there you go! Enjoy your delicious spiced apple cider with CBD!
---
Interested Reads: