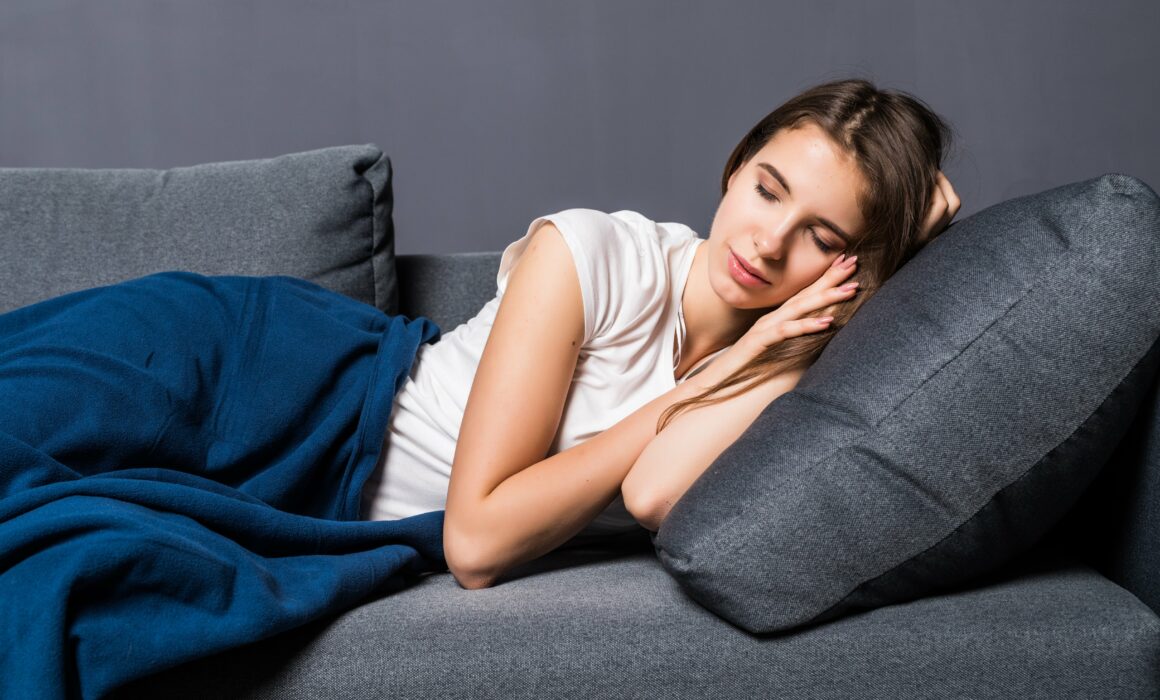 Getting enough sleep is essential for everyone. It calms your mind and keeps your body healthy. Experts say that adults should sleep at least 7 hours a night. If you have trouble sleeping, you are more likely to get sick. To fix regular sleep schedules, many people use cannabidiol (CBD). The medicinal benefits of this chemical compound are scientifically proven. It works on the endocannabinoid system within the body and regulates our sleep-wake cycle. For detailed information on this perspective, In This Article, we are discussing How to fix your sleep schedule with CBD?
Formation of Sleep Patterns
You must first know how sleep patterns develop in the human body. There is a natural, internal process called circadian rhythm that regulates the sleep-wake cycle. It is driven by a vigilant, internal clock, functioning during each 24-hour day. These 24-hour rhythms take cues from your environment and daily routines. In the daylight, the brain tells your system to be vigilant and active. However, during darkness, the brain sends melatonin, indicating that it is time to sleep. It is the system enacted by nature that correlates with your bodily functions. The problem is that stress, anxiety, and lifestyle impede the cycle and cause sleep disorders. Eventually, many sleep seekers turn to sedatives, yoga, meditation, hot baths, and herbal supplements for solutions.
What Disrupts Your Sleep Schedule?
Sometimes, you feel like going to bed and then lying in the dark, not able to sleep. But do you find yourself in such a situation very frequently? If yes, it could be due to any of these reasons.
Anxiety or depression.
Post-traumatic stress disorder
Medication
Neurological problem
Chronic pain
Gastrointestinal issue
Hormone fluctuations
Noisy environment
Uncomfortable bed
Eating habit
How does CBD Help With Sleeping Disorders?
CBD is a non-intoxicating compound that derives from the Cannabis Sativa plant. Its non-psychoactive and non-addictive features are prominent. It interacts with the endocannabinoid system within your body without altering your mind. Not only does this system regulate circadian rhythms, but it also helps maintain your appetite, mood, and sleep schedules. Even research shows that it produces a calming effect on the nervous system. However, the outcome varies depending on the CBD spectra, product type, and dose. Since the impacts vary from person to person, determining the most effective way to take CBD requires more studies.
CBD As A Sleep Aid
Sleeping disorder is common among aged people and adults with an unhealthy lifestyle. Though research on CBD as a sleeping aid is insufficient, evidence suggests that the compound can improve sleep duration. Consult a doctor if you have trouble falling asleep or staying asleep. Even if your sleep quality is poor, you must seek an expert. Avoid self-medicating or trying CBD without proper knowledge. The specialist will recommend CBD treatment depending on the extent of difficulty sleeping you endure. If your sleep schedules are unstable, you need to undergo behavioral therapy, medication, or a combination.
What are the factors to consider before taking CBD?
Researchers verify CBD usage for easing symptoms of several conditions, including anxiety, depression, inflammation, chronic pain, insomnia, etc. However, before you begin with the treatment, consider a few crucial things.
Ever since the medicinal benefits of CBD came into notice, its demand has increased among healthcare professionals and the public. Various industries came up with CBD-infused products in the market to take advantage of this business opportunity. Today, hemp derivatives in pharmaceuticals, personal care and cosmetics, nutraceuticals, and food and beverages are available. Whether you opt for edibles, oils, tinctures, e-juices, or topicals, they are easily accessible in both online and offline stores.
This active, potent compound comes in three significant spectrums. It includes full-spectrum, broad-spectrum, and pure isolate. Full-spectrum contains multiple cannabis plant extracts, including essential oils, terpenes, and tetrahydrocannabinol (THC) up to 0.3%. If you want sleep benefits, opt for full-spectrum products because THC has the potential to leave you longing for a nap. CBD broad-spectrum also possesses all vital hemp compounds but excludes THC. On the other hand, CBD isolates comprise pure cannabidiol compounds and no other cannabis plant extracts.
Depending on the product type, there are different CBD consumption methods. Whether you prefer topical applications, ingestion, inhalation, or sublingual routes, you will feel the effects sooner or later accordingly. The sublingual administration method is the fastest way to consume CBD. Just place a few drops of CBD oil or tincture under your tongue. It will enter into your blood and produce effects within 10 minutes. Likewise, vaping is another option for quick results. When you vape CBD e-juice, it goes straight to your lungs and into the bloodstream. However, if you take CBD edibles, it may take a few hours for the effects to kick in.
There is no standard dose for CBD intake. However, you can consider clinical trials carried out by experts to examine the efficacy of CBD for sleep disorders. The participants were given CBD doses ranging from 25 mg to 1,500 mg per day. Note that the patients were under medical care when they took CBD. If you want to try CBD, ask your doctor to recommend a specific dose for your sleeping difficulty. Always start with a low dose to ensure that CBD works on your health positively. Increase the dosage to a reasonable extent if everything seems favorable. Take it at least an hour before going to bed for a restful sleep at night.
Other Ways To Fix Your Sleep Schedule
People commonly face issues like insomnia, restless legs syndrome, sleep apnea, or narcolepsy. As already said, CBD is the best approach to treat sleeping disorders. Besides this, there are many things you can do to get a restful night's sleep. Let us know what other way you can do to reset your sleep schedule and feel content.
Set sleep-wakeup times and stick to your routine.
Avoid consuming caffeine in the evening or at night.
Make your bedroom cozy, comfy, dark, and peaceful.
Switch off your smartphone 30 minutes before bed.
Skip tempting naps after 3 pm or keep it no longer than 20 minutes.
Don't eat heavy meals during bedtime.
Add thirty minutes of moderate aerobic exercise to your daily tasks.
Practice yoga or meditation to keep your mind stress-free.
Keep the room temperature soothing and comforting.
Final Thoughts On CBD For Sleep Schedule
No one can deny the importance of regular, restful sleep. Sleep disorders can affect everything from immune functions to brain health. Over the years, sedatives or antihistamines were the only choices available for sleep seekers. Now that you have CBD as a valuable tool for peaceful midnight. Don't forget to research well before adding it to your daily routine. Ensure that you buy quality products from reliable dealers who sell third-party tested CBD derivatives.
---
Interested Reads:
THC Syrup: Everything You Need To Know