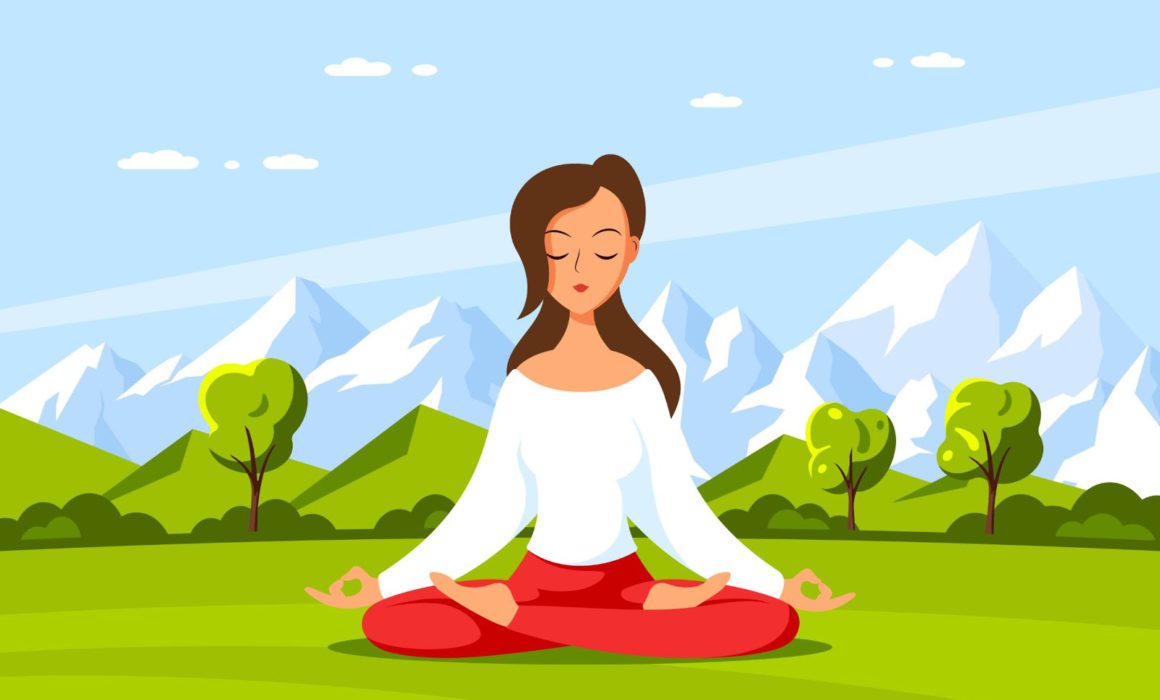 Are you considering increasing how much you exercise? Have you been attempting to eat more nutritiously? Are you trying to eat healthier and work out more but finding it difficult to maintain these lifestyle changes? Old habits are difficult to break. Changing your behaviors is a multi-step process. It might take some time for adjustments to become new habits. You may also encounter barriers along the route. Adopting new, healthier behaviors might help you avoid major health issues such as obesity and diabetes. For example, a healthy diet and physical activity are two new habits that may help you lose weight and gain energy. If you persist with these lifestyle changes for a long time, they may become a part of your routine.
How To Make Healthy Lifestyle Changes?
Your lifestyle choices have a more significant impact on your health than your genes. It's never too late to start new behaviors that will enhance your health. Here are five healthy lifestyle changes that might have the most influence on your health, along with some pointers on how to make them work:
Move More
It is vital to be physically active.. So don't waste time sitting at your workplace, in your car, or on the sofa after your morning workout. Moving more may make you feel better about yourself, from your circulation to your stress levels. Break up sedentary tasks with physical exercise to get more movement in your life.
Substitute a power walk for your coffee break; after all, walking is the best form of exercise.

Set your alarm for ten minutes earlier in the morning to conduct morning stretches.

In the plank position, wait for your meal to reheat, or see how many squats you can get in before your coffee is finished brewing.

Instead of taking the elevator or escalator, use the steps.

Pull-ups, dips, lunges, and push-ups can all be made on the jungle gym while your kids play.
Check out our product: CBG Joint
Nourish Yourself
There is a significant distinction between being well-fed and being well-nourished. You may enhance your health and general quality of life by avoiding processed convenience foods and feeding yourself with a balanced diet of fresh, seasonal fruits and vegetables, whole grains, plant-based proteins, and healthy polyunsaturated fats.
Eat seasonally and store up on fresh-picked fruits and vegetables when their tastes and nutrients are at their best. To assist fulfill your body's requirement for vitamins, minerals, antioxidants, and dietary fiber, aim for ten servings of fruits and vegetables each day.
Incorporate omega-3-rich foods into your diets, such as fatty fish like salmon and sardines, ground flax, seaweed, and chia seeds.
Choosing high-quality, lean proteins. Fish, lentils, and beans are excellent sources.

Quinoa

Soy-based goods

Nut butter and nuts

Breast of turkey

Whites of eggs
Probiotic and Prebiotic rich food sources include:
To restore and nurture your gut microbiota, eat pre- and probiotic-rich meals daily.

Natural yogurt is a fantastic source

Kefir

Kombucha

Sauerkraut and kimchi are examples of fermented vegetables.
Manage Your Stress
More than one-fourth of Canadian employees say a typical day is "quite a bit" or "extremely" stressful. Cortisol levels rise in response to stress. When it becomes excessive or continuous, it might be harmful to your health. Everyone experiences stress at some point in their lives, but how you cope with it is what matters. Stress may be managed healthily by doing the following:
Getting 7–9 hours of sleep per night is recommended. Remember that sleep should not be a source of anxiety!

After work, take some time to unwind and switch gears.

Scheduling "free time" to de-stress and take on fewer obligations.




Disconnecting from electrical devices. Yes, this entails putting your phone, iPad, and laptop away.
Make Sleep A Priority
Insomnia affects 40% of women and 30% of men at some point in their lives. It may have a significant influence on your physical and mental health,your work performance, and social life if you don't obtain the necessary 7–9 hours of sleep every night.
If you're having problems falling asleep, sleeping restlessly, or lost sleep due to stress, shift work, or waking children, it's time to prioritize sleep.
Make sleep a priority. Set the alarm before going to bed, if necessary.

Caffeine, alcohol, and nicotine should all be avoided. All of these things might make it challenging to get a good night's sleep.

Before going to bed, turn off your computer, tablet, phone, or e-reader. Instead, relax before night by taking a bath or reading a light book.
Reduce Your Alcohol Intake
While some individuals believe moderate alcohol use to be harmless, numerous alcohol-related health concerns don't become evident until later in life.
Cutting back on alcohol, which is rich in calories and dehydrating, offers health advantages. Reduce your alcohol consumption by:
You should set a drink limit for yourself.
Slowly sipping
Every alcoholic drink should be paired with a non-alcoholic beverage.
Eating before and during alcohol use.
For health reasons, you should refrain from drinking.
Having non-drinking days at least once a week helps keep alcohol from becoming a habit
Be mindful of conditions that make drinking alcohol dangerous, such as being pregnant, driving, or taking certain medicines.
CBD For A Healthy Lifestyle
If you're searching for a strategy to boost your general health and well-being, a CBD oil supplement should definitely be on your list. It might be just what you need to enhance your lifestyle, whether you're suffering from chronic pain, anxiety, or want to increase your workout recovery. The anti-inflammatory and anti-anxiety properties of CBD help alleviate the symptoms of anxiety, pain, and inflammation.
Wrapping Up
Developing new habits might take time. Be patient with yourself and remember that changing your lifestyle to improve your health and quality of life is a long-term commitment. To maintain a healthy lifestyle, follow the instructions mentioned above. You can also incorporate natural compounds like CBD into your wellness routine to live a healthy life.
---
Interesting Read:
How Long Does It Take to Feel the Effects of CBG Products?